About us
Balboa Express Carwash provides an integrated system of components designed to work together, to deliver unprecedented car wash value.  We delight customers at every turn, delivering  fantastically clean and  shiny cars  and a better wash experience that is quiet and safe for the motoring public. Compared to traditional equipment, the technology is revolutionary.  The lasting shine is unbelievable and cars get cleaner and stay cleaner.  With its quiet operation going through the wash is relaxing, and the effects of the reduced noise level isn't just noticeable, it's dramatic.  Inside the wash bay, enjoy a light show to share with kids, family and friends.
Our pay terminals allow you to purchase exactly what you want on each visit. Our customized user interface is designed for superior ease of use, while still offering a variety of options.  You can choose to simply buy a wash, join a club plan, or even buy a gift card on each visit.  We hope you will consider joining one of our unlimited plans so that you can wash every day for one low monthly price.  The way it works is that we attach an RFID tag (about the size of a Band-aid) to the lower left hand corner of the windshield.  Then, on each visit, the gate just goes up and you can be through the tunnel in just a few minutes.  You can cancel at any time.
Our self pay kiosks have been ergonomically designed so that you can easily reach all the components no matter what size vehicle you are washing today. They are state of the art and can accept cash, credit card, bar-coded coupons as well as ApplePay and AndroidPay for your convenience.
You can choose to simply buy a wash, join a club plan, or even buy a gift card on each visit.  We hope you will consider joining one of our unlimited plans so that you can wash every day for one low monthly price.

A Better Touch, a Better Clean
Belanger SpinLite makes its debut in Southern California at Balboa Express Carwash and its ShineMitt™ media delivers a noticeably "Better Than Hand Cleaned' shine with over 4x the touches and 9x the cleaning and shining tips of traditional media. Traditional fast-spinning wheels need to rotate at high speeds in order for the media to reach the surface of the vehicle. SpinLite® slow-spinning wheels are different, allowing the cleaning wheels to spin at 1/3 the speed of traditional car wash equipment, while delivering a superior clean. SpinMittTM mimics the purposeful cleaning action of the human arm, hands and fingers to touch and clean better. The fingers contour on contact, exposing multiple cleaning edges to lift dirt from the surfaces of the vehicle.

Belanger SpinLite DuoScrubberTM and the DuoScrubber HPTM deliver an unrivaled wheel cleaning one-two punch. Each uses two counter-rotating B-PadTM flexible disks with Krinkle CutTM fingers to thoroughly clean wheels and lower body details without manual prep.
Over 27,000 cleaning fingers deliver unsurpassed horizontal surface cleaning that customers will see and appreciate. The DuoScrubberTM includes foaming nozzles within each disk that lubricate the media and vehicle surface. It thoroughly scrubs the wheels and lower body, loosening the heavy dirt and prepping them for the finishing deep cleaning of the DuoScrubber HPTM. Then, the DuoScrubber HPTM adds a final scrub and a powerful high-pressure rinse that blasts away loosened soils from wheels, rocker panels and wheel wells.

The Quiet, Safe and Lighted Advantage
With SpinLite® wheels operating at 1/3 the speed of traditional fast-spinning wheels, it makes sense that they are more than twice as quiet, gentler on the ears and less grating than the high-frequency noise of traditional fast-spinning media whipping against the surface of the vehicle. It's simple: More hertz, hurts more.
Customers are more relaxed and free to enjoy the car wash. For the first time, you can comfortably talk on the phone, listen to music, or interact with kids, pets and passengers during the car wash and enjoy the lights.
SpinLite® doesn't just wash better; it looks better doing it. And Package Confirmation™ assigns a specific light color to each wash package which 'follows' each car throughout the wash. You get unmatched peace of mind with a well-lit wash bay.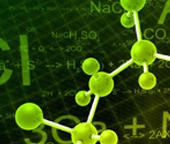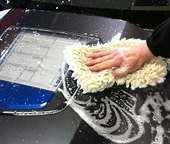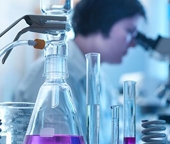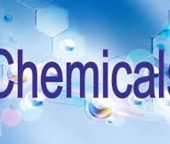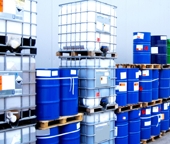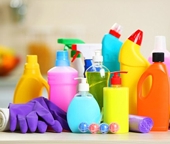 Our high quality cleaning and polishing chemicals gently wash your car and protect the car's finish. Our chemicals are specially formulated biodegradable and eco-friendly.   The premium, biodegradable formula chemically encases the dirt and disintegrates soot to safely eliminate surface contaminants. It also contains plant- derived polymers that ensure a scratch-free finish, leaving your car with a protective coating and showroom-worthy shine.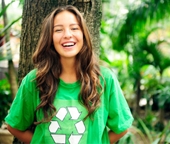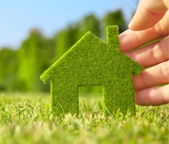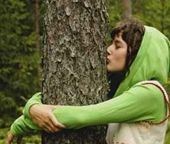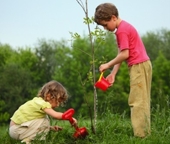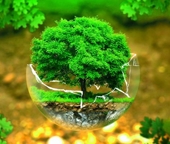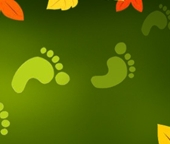 You will be hard-pressed to find a greener carwash than Balboa Express Carwash.  We are eco-friendly from start to finish.  The entire carwash is powered by solar and harnesses the power of the sun's energy.   The water is renewable with a high quality water recovery system.  And the chemicals are the highest quality available yet gentle on the vehicle and biodegradable for the environment. We take pride in providing the most advanced technology that isn't at the expense of the environment.